THE SHAKESPEARE GYMNASIUM
September 23 - November 11, 2023
"Nurturing. Stimulating. Uplifting. Rigorous.
A dynamic, thorough and empowering space to dive into the timelessness of being human."
-- Charles Lin
Fall Shakespeare Gymnasium
8 Saturdays & 2 Sundays, 11:00 am -2:00 pm
Sept. 23 - Nov. 11, 2023
$485
This class is like going to the gym to build muscle, core strength and flexibility. Techniques explored are fundamental for speaking Shakespeare's verse & prose with confidence. Those who have performed Shakespeare will take their work to a deeper, richer level. "Verbal calisthenics" grounded in scansion & rhetoric will enable the actor to become more sensitive to the musicality in the text and use the rhythm and devices of language to unleash the characters' specific thought processes in a visceral and dynamic way. Physical and vocal exercises fine-tune the performer's instrument, so that the language can work through them, and cast its magic upon the audience.

8 Saturdays: Sept. 23, 30, Oct. 7, 14, 21, 28, Nov. 4, 11
2 Sundays: Oct. 1, 22
Enrollment is limited, and spaces fill quickly. Set up an interview.
The Gymnasium will take place in person at Brad's Studio in Santa Monica and The Electric Lodge in Venice.

Should things change due to any Covid restrictions, the Gym is prepared to go entirely on-line. But for now, we are happily back in person!



The gymnasium is a place to work out our "language" muscles. We practice leaning
into the meter; stretching our voices and imagination to lift up heightened, yet
richly nuanced
Elizabethan text
and bring Shakespeare's complex and humane characters to life.
I like to incorporate physical exercises in the gym that explore dynamic shifts and open up multiple pathways into the thought processes and passions of the characters. The gym helps build the "physical and verbal muscle" to approach Shakespeare, other classics, as well as modern text.
- Susan Angelo
"I had very little Shakespeare knowledge...coming from film and television. Susan quickly and easily helped me make that transition. Whether a beginner or vet, you are in good hands....Extremely knowledgeable, passionate...Susan will forever be my 'go to' safety net when working on Shakespeare." -- Hunter Sansone, Stargirl, CW

"I had a callback for the Colorado Shakespeare Festival this past weekend, and the entirety of my preparation was based in the multiple exercises we utilized in the Gymnasium! It was so exciting to have a practical reason to employ so many newly-found techniques. I can't express how meaningful and useful your class is. Thank you for your knowledge, support, and your encouragement." -- Lauren Zbylski
"Susan is an awe-inspiring balance between Shakespeare brilliance and individualized care for her students. I learned so much in the Shakespeare Gym and I encourage everyone interested in developing their vocal range and control to take this class! You will enjoy every minute." -- Jaclyn Chantel
"This class is for professional actors, directors, teachers and students of Shakespeare. Susan combines the craft and tools of Shakespeare while at the same time unearthing the humanity of
character. It is rare that a gifted artist is also a insightful teacher, but Susan is one of those jewels."
- Kathleen Dunn, USC
"I've taken a lot of classical theater classes but the techniques taught in this class are the ones I use to warmup every time I'm about to step on stage. Susan Angelo is a Shakespearean witch who will not only increase your lung capacity beyond what you thought possible, but will also sharpen your mind and diction to an Elizabethan point capable of weaving through any of the Bard's rhetoric with understanding and skill."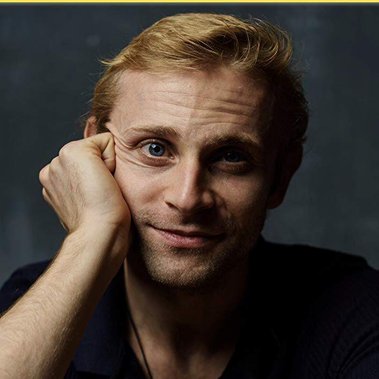 "Susan has a wonderful talent for making Shakespeare's language understandable to her students. She taught me how to dive into the complicated technicalities of the text with a curious and approachable simplicity. She creates a safe space...and encourages playful exploration and risks. She is a total pro with an infectious passion. Her class gave me the confidence I needed to audition for The Old Globe/USD Graduate Acting Program!"
- Mason Conrad
"The Shakespeare Gymnasium helped me build a foundation for my acting. It gave me the confidence to tackle grad school auditions,other Shakespeare monologues, and contemporary pieces. These tools will staywith me for the rest of my acting career. With Susan's help, I was accepted into Brooklyn College's MFA Acting Program. I wouldn't have been ableto start this next chapter in my life if it wasn't for the Gymnasium." - Mimi Lam
"Susan gave us invaluable tools for unlocking the beauty and the mystery in Shakespeare's texts, and for helping us see into the souls of our characters." - Annette Davis